Holistic Health on High Seas
A cruise ship that offers a buffet of holistic health options!
"Health is very addictive," Michaela Deeley told me. "The way you feel once you start to feel good… you don't want to stop." Michaela is the manager at the Mandara Spa on the Norwegian Cruise Line's ship, the Breakaway, which sails weekly from New York City to Bermuda.

More people choosing to cruise are growing more health conscious, seeking opportunities to make personal health throughout the ship: from the kitchen and dining room to the fitness center and through experiencing dozens of health education classes available throughout the seven day ride on the Atlantic Ocean.

What is prompting people to come into the Spa area of the ship, when there are so many other activity options? I asked Michaela. The simple answer is that our interest in health, vitality and wellness is growing, and particularly among people over 50 who want to age well.
Source: Health on the High Seas – Mandara Spa on the NCL Breakaway – HealthPopuli.com
Americans grow more conscious of the "sickcare" system that is broken. They seek new outlets to maintain or improve their health. Ocean cruises, a venue once known for indulgence, now use a buffet of holistic health to attract the healthy and the "want to be healthy".
Riding the Wave of Consumer Health
While booking such cruises, some consumers are not only checking for dates and amenities. They also want to know what their (ever-growing) Health Savings Accounts cover. The IRS allows consumers to use (pre-tax) Health Savings Account dollars to pay for holistic health services like acupuncture, chiropractors, and more.
For many consumers it is still sensible to invest out-of-pocket in their health. They want to continue feeling good even if the service is not covered. Not only is health "addictive" as Michaela said in the article but consumers recognize a good "deal" when they see it as well. The monetary costs for sickness are significant so consumers look for alternative investments as a hedge. Perfectly sound economic thinking. Consumers spend seven days at sea on cruise liner with a high-concentration of spa services to help them explore, use, and adopt holistic health practices. That is a good investment!
Our Model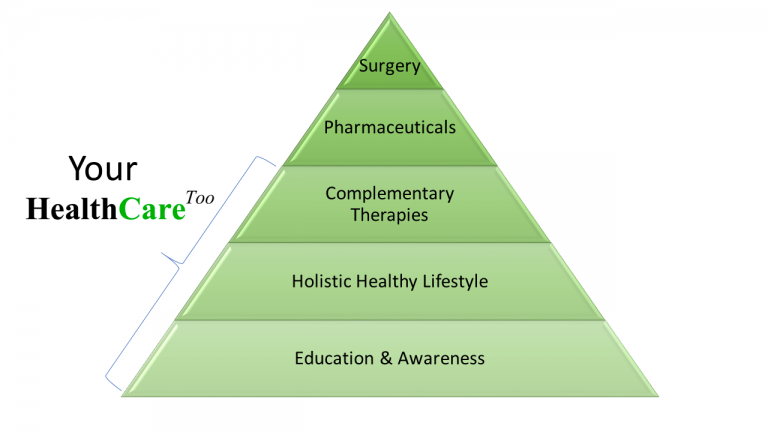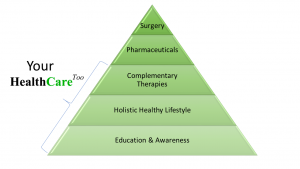 The HealthCare Too model provides for a holistic approach to health. We look for articles and knowledge to help consumers and their care teams make holistic health decisions and also shop for the best deals in holistic health so you can find them here!  We appreciate the value of surgery and pharmaceuticals but want to make more pathways available for your HealthCare Too. See our model for Holistic Health.