Complementary Therapy
Complementary therapy has been on the rise. While good overall, it is vital to keep physicians updated so they can help avoid problems like adverse interactions with medications or activities that might be contraindicated.
Parents often try unconventional treatments — such as acupuncture and herbal products — when their kids are sick, but many don't tell their pediatricians.
"The point we're making in this report is that many of our young patients are already using these [complementary] therapies," said lead author Dr. Hilary McClafferty. "And much of that use is driven by the consumer, by parents looking for additional help for their children.

"But a lot of parents are not necessarily disclosing this use to their child's pediatrician, for fear of censure or ridicule," McClafferty explained. "That can be a problem, because while we are really excited about some of the advances in the field of complementary medicine and research, it is also important to discuss with parents the need for safety and proper use.

"So, what we are saying here is that it's very important to encourage pediatricians to become well-informed about complementary medicine and about what the research shows. And to discuss all of this openly with parents," McClafferty added.
Source: Many Parents Don't Tell Doctor About 'Complementary' Therapy Use in Kids
Our Model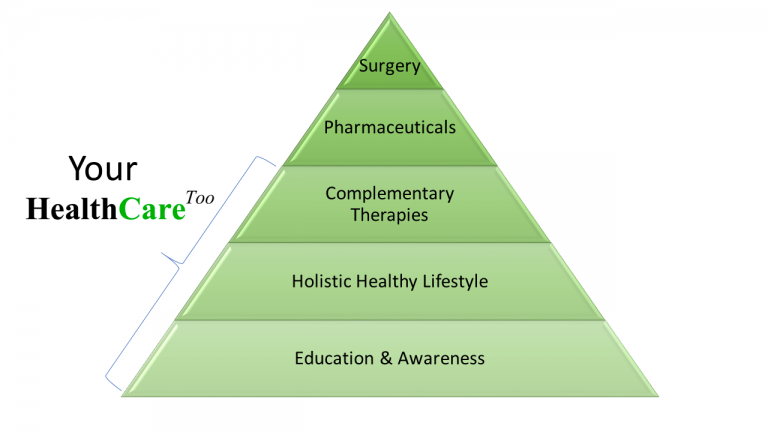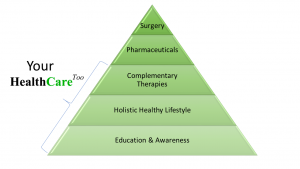 The HealthCare Too model provides for a holistic approach to health. We look for articles and knowledge to help consumers and their care teams make holistic health decisions and also shop for the best deals in holistic health so you can find them here!  We appreciate the value of surgery and pharmaceuticals but want to make more pathways available for your HealthCare Too.
Shop here for products to help with your use of complementary medicine!