Holistic Health Care Shift
There is a holistic health care shift underway that is disrupting conventional medical care. In the early 1900's the leading causes of death were infectious diseases. In this century, the leading causes of death are non-infectious chronic diseases. These illnesses, like heart disease, are often the result of our hectic lifestyles. Unfortunately, the medical community still focuses inside the clinic. Fortunately, consumers and a $3.7 trillion dollar industry focus on the whole person.
A new research report from Ogilvy's Health & Wellness Practice points to a societal shift toward holistic healthcare "in a world where everyone is grappling with the stress of a 24/7 always-on culture."

There's plenty of doom and gloom to study, which notes that more than 2 billion people overweight; more than 80 percent of the world's teens lean toward couch-potatodom; 11-hour workdays are boosting the risk of a heart attack by more than 60 percent; and stress and social media are both taking their own tolls on health.

And there are plenty of disconnects between the direction medicine is heading and what people are seeking to help themselves heal. Ever-increasing specialties in the medical field vie with patients' quest for a more holistic approach, and the health care industry isn't nimble enough to respond to this change in patients' needs. People are searching in five major areas: radical compassion, mind and body becoming one, social fitness, somatic spaces and the convergence of health and technology.
Source: Holistic health care shift underway
Our Model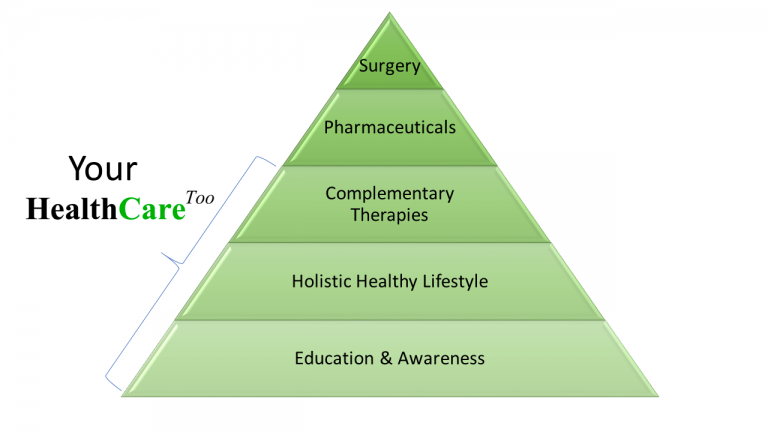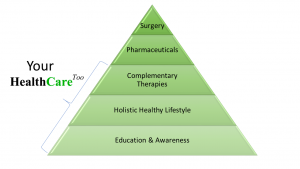 The HealthCare Too model provides for a holistic approach to health. We look for articles and knowledge to help consumers and their care teams make holistic health decisions and also shop for the best deals in holistic health so you can find them here!  We appreciate the value of surgery and pharmaceuticals but want to make more pathways available for your HealthCare Too. See our model for Holistic Health for more information!
Shop HealthCare Too for items to help with your healthy sleep needs.
[adinserter block="1″]