Holistic Health Brand
What happens when large health plan decides health is more than clinical visits? They form a new holistic health brand and announce it to the world! WellCare's new "Beyond Healthcare. A Better You." says it so well!
For more than 20 years, WellCare has been helping members live better, healthier lives by taking an integrated, holistic approach to care and connecting them to needed programs and services – many of which go beyond just healthcare. This unique approach resulted in the company's new brand promise.

"At WellCare, we understand being healthy is affected by so many parts of your daily life," said Ken Burdick, WellCare's CEO. "We pride ourselves on connecting members to the right care, at the right time and in the right setting. Whether it's helping them find the right doctors or specialists to manage their conditions, or connecting them to needed social services through care management to help address social and economic barriers to care, we believe an integrated approach means a better you."
Source: WellCare Unveils New Corporate Brand Positioning Focused on Holistic Health
Beyond Healthcare
A new holistic health brand is a great start in the health plan market. It is especially interesting that an established player like WellCare has decided its services have moved "Beyond Healthcare". We hope more health plans see a holistic path for their members as well!
Our Model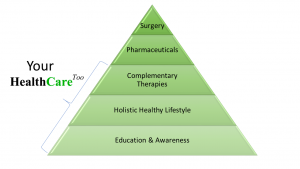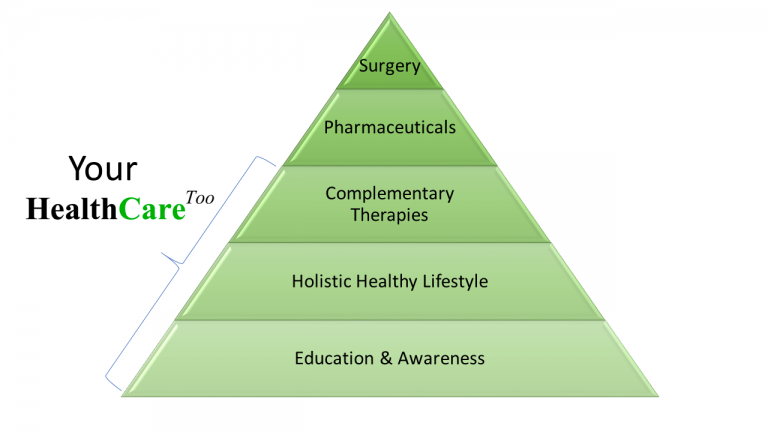 The HealthCare Too model provides for a holistic approach to health. We look for articles and knowledge to help consumers and their care teams make holistic health decisions and also shop for the best deals in holistic health so you can find them here!  We appreciate the value of surgery and pharmaceuticals but want to make more pathways available for your HealthCare Too. See our model for Holistic Health for more information!
Shop HealthCare Too for items to help with your holistic healthcare.