Whole Person
We must treat the whole person instead of the illness or even symptoms. Until we approach healthcare holistically, any attempt to treat will be more likely to fail or relapse. Physical environment, diet, lifestyle, social interactions, mental stress cause many of today's illnesses. Successful treatments must consider these non-clinical determinants of health.
We need to address the whole person… mind, body, spirit. The person's mental state, employment status, social interactions, education, diet, neighborhood, substance abuse, and so on must be part of the treatment. This is far more difficult than sick care. The medical community is certainly part of Holistic Healthcare but we must include social workers, employment counselors, spiritual leaders, and more.

The first step is to recognize that people need care teams and those care teams extend beyond conventional clinical walls. Further, the services those care teams deliver will be as unique as the individuals they serve.
Source: What If We Treated The Whole Person?
Quality Health
Health is more than "sick / not sick". Health is more than any body part, organ, or system. Health is really about you and every part of your Life. As the World Health Organization states it: "Health is a state of complete physical, mental and social well-being and not merely the absence of disease or infirmity." When we think of health holistically, we begin to care for all parts of our Lives. In the case of health, the sum is indeed greater than the sum of the parts.
Our Model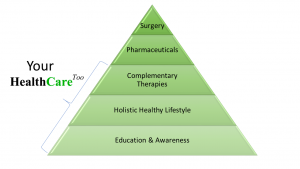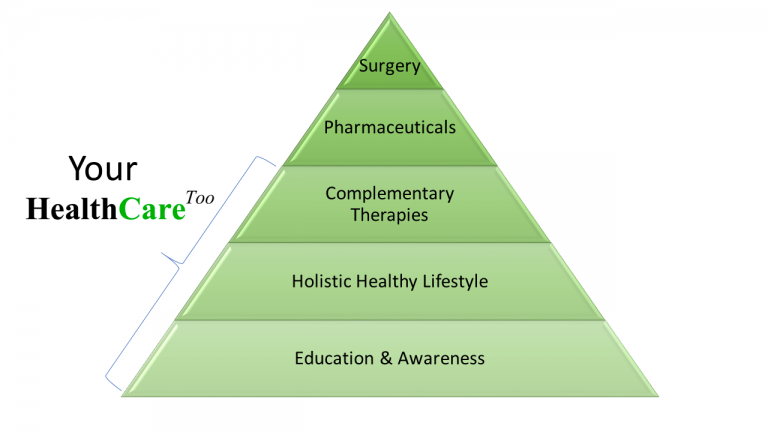 The HealthCare Too model provides for a holistic approach to health. We look for articles and knowledge to help consumers and their care teams make holistic health decisions and also shop for the best deals in holistic health so you can find them here!  We appreciate the value of surgery and pharmaceuticals but want to make more pathways available for your HealthCare Too. See our model for Holistic Health for more information!
Shop HealthCare Too for items to help with your Whole Person health.