Lifestyle and Complementary Therapies Tackle Health Problems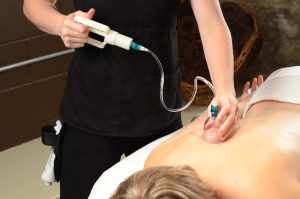 Super Bowl LII is just a few days away and New England Patriot's QB will again take snaps at this grand event. Brady, 42, released his TB12 healthy lifestyle book in 2017.  Brady has also taken the spotlight for his high performance lifestyle. However, Brady is not the only Patriot to challenge conventional wisdom… and to demonstrate that lifestyle and complementary therapies tackle health problems.
But in the weeks leading up to Sunday's game, it's been a different New England Patriot that has been capturing the lion's share of attention for his commitment to holistic health: linebacker James Harrison, who, at 39, is the oldest defensive player in professional football. In an intimate interview with National Geographic that has quickly gone viral, Harrison detailed a $350,000-a-year "pre-habbing" and rehabbing regimen, which includes massage therapists, acupuncturists, cupping sessions, chiropractors, and a no alcohol, refined sugar, or processed carb diet to help his body recover from the daily punishment he endures on the the field. "All I know is before I get treated, I hurt, and after, I feel better," Harrison says of the alternative and holistic protocols that are by no means standard in locker rooms, but are quickly gaining steam, thanks to pioneers like Brady—and a new demand for integrative therapies that are as beneficial for those suffering from chronic injuries and illness as they are for those of us simply hoping to live a better, more balanced life (for slightly less than six figures).

Whether you're a pro athlete taking blindside hits, or, say, a working expectant mother, "the pathways to health erosion are very similar," says Erika Schwartz, M.D., an integrative medicine doctor and the CEO of New York's Evolved Science, a concierge medical service that specializes in rejuvenation and disease prevention. Those pathways are often lined in stress, sedentary lifestyles, and sugar, Schwartz continues, noting that an unprocessed diet that doesn't deprive you, but helps your metabolism function properly—coupled with an exercise routine grounded in moderation—are key to staving off disease, inflammation, and aging. In other words, taking key cues from pro-level nutrition and cardio is a universally sound investment.
Source: Super Bowl 2018: Patriots Linebacker James Harrison Spends $350,000 a Year on Holistic Healthcare—And Here's Why – Vogue
Our Model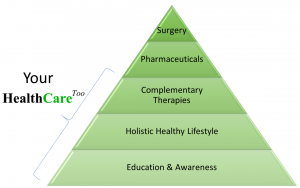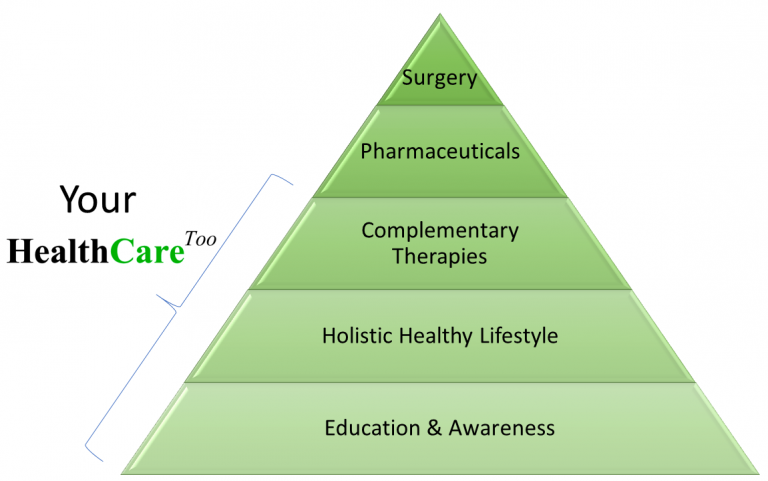 The HealthCare Too model provides for a collaborative holistic care approach to health. We look for articles and knowledge to help consumers and their care teams make holistic health decisions and also shop for the best deals in holistic health so you can find them here! We appreciate the value of surgery and pharmaceuticals but want to make more paths available for your HealthCare Too. See our model for Holistic Health for more information!