Wellbeing Through Lighting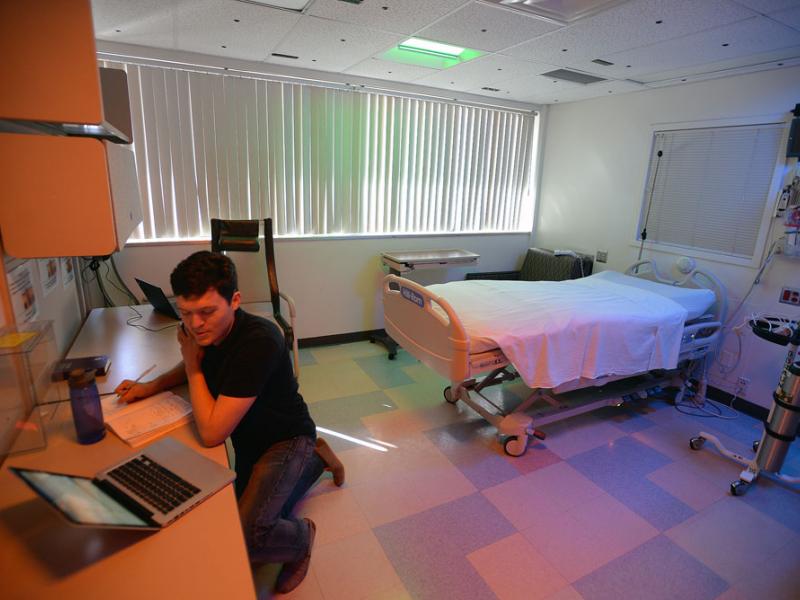 Lighting definitely contributes to mood. A well-lit room (not overbearing) can be quite energizing. Appropriately dimmed lights can be restful, relaxing, even romantic. Researchers have known for some time that they can influence wellbeing through lighting and are now looking for ways to use that in healthcare.
The world of health care is changing rapidly and there is increased interest in the role that light and lighting can play in improving health outcomes for patients and providing healthy work environments for staff, according to many researchers. Recently, the Center for Lighting Enabled Systems & Applications (LESA) at Rensselaer Polytechnic Institute, together with the Illumination Engineering Society (IES), sponsored a workshop to explore pathways to define and promote the adoption of lighting systems specifically for health-care environments.

The workshop brought together lighting and human health researchers, healthy-lighting design experts, senior representatives from health-care standards organizations, and health-care providers. The aim of the workshop was to initiate an important discussion among diverse stakeholders on the changes in modern health-care interior lighting applications. The result is the release of a white paper detailing the outcomes and contributions of the participants.

"Today, the field of lighting and health care is undergoing rapid development," said Robert F. Karlicek Jr., LESA director, who also serves as a professor in the Department of Electrical, Computer, and Systems Engineering at Rensselaer. "As research continues to build the link between lighting spectral power distributions and wellness, LED lighting technology strives to bring new healthy lighting to market. Often commercialization in this capacity happens without establishing the clinical data to demonstrate a value-added benefit for patients or the providers, or a defined return on investment for the health-care industry."

"It has long been known that lighting can impact human health and wellness," said Brian Liebel, director of technical standards at IES. "Research continues to refine the precise role of light spectrum, intensity, and timing on the scope of patient outcomes, and on health-care worker productivity. But more research is required to provide the evidence necessary for new, modern standards for lighting systems in health-care and eldercare markets."
Source: Transforming Patient Health Care and Well-Being Through Lighting | News & Events
Our Model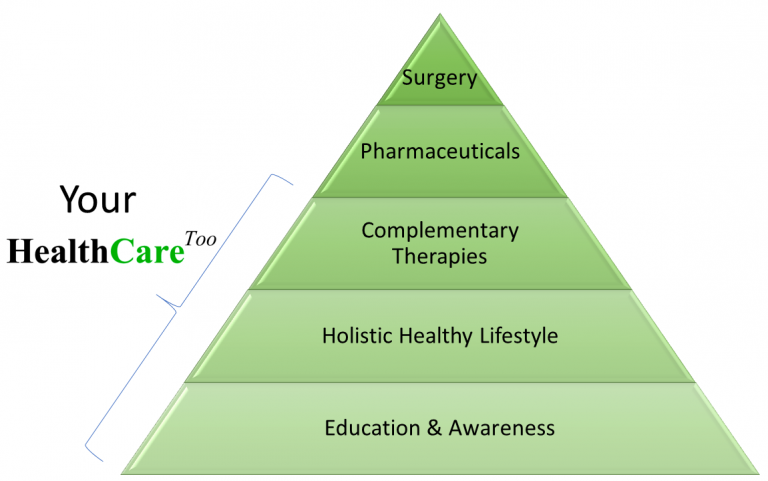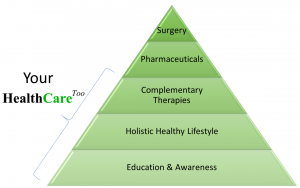 The HealthCare Too model provides for a collaborative holistic care approach to health. We look for articles and knowledge to help consumers and their care teams make holistic health decisions and also shop for the best deals in holistic health so you can find them here! We appreciate the value of surgery and pharmaceuticals but want to make more paths available for your HealthCare Too. See our model for Holistic Health for more information!