AYUSH Medicines Booming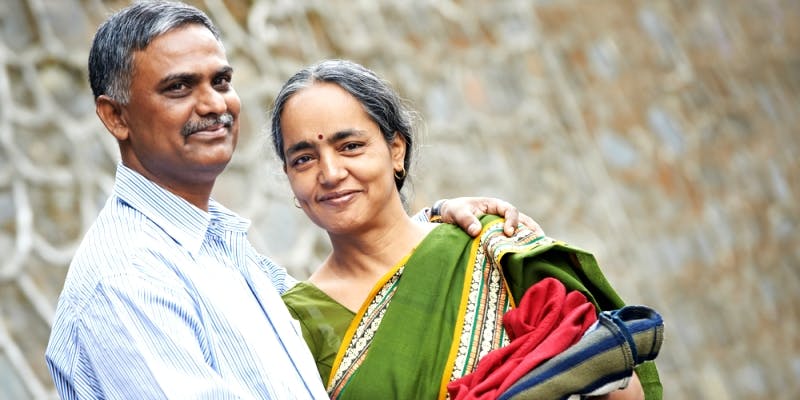 India boasts one of the oldest medical systems in the world, Ayurveda. Now India is investing in the renewed interest of its non-conventional medical systems, AYUSH (Ayurveda, Unani, Yoga, Naturopathy, Siddha, and Homeopathy). The new global interest has resulted in AYUSH medicines booming. This boom has attracted not only government investments but Indian entrepreneurs as well.
The systems of alternative medicines, mainly comprising the AYUSH streams (Ayurveda, Unani, Yoga, Naturopathy, Siddha, and Homeopathy), are fast gaining traction and popularity in India. The government, in the 2018 Union Budget, increased the allocation to the AYUSH Ministry, purposed with developing education and research in these areas of medicine, by more than 13 per cent to Rs 1,626.37 crore. Backed by strong government support there is a steady increase in graduate and postgraduate institutes for the study of AYUSH medicine. Central regulatory councils are also being established to create infrastructure and put in place a strong regulatory framework.

Increased awareness of these systems of medicine is creating a burgeoning demand across India and the world. AYUSH is a $10 billion market and is expected to grow to a $15 billion market by 2020. A range of startups is working to tap this market. While some of them are working to repackage medicines and formulas offered by Ayurveda and Homeopathy, others are offering preventive and holistic treatment through the same. Customers who have been failed by conventional medicines or have suffered side-effects are being driven to these alternate sources of healing.
Source: Alternative medicine is booming in India, and these 5 startups are leading the way
Our Model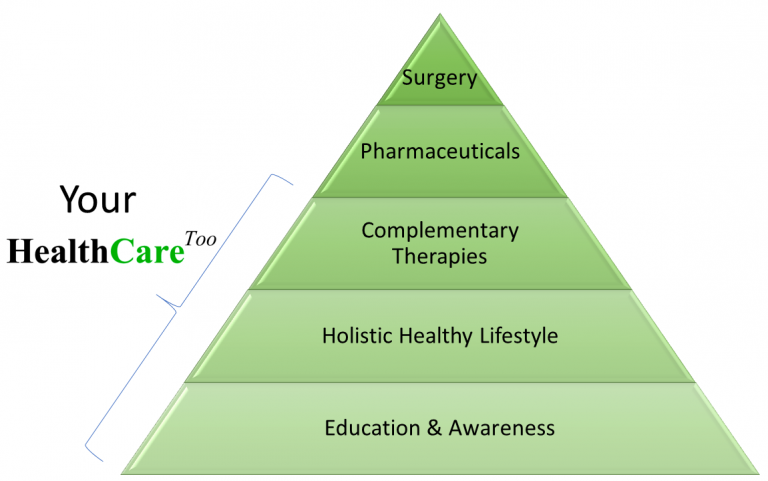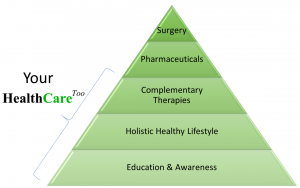 The HealthCare Too model provides for a collaborative holistic care approach to health. We look for articles and knowledge to help consumers and their care teams make holistic health decisions and also shop for the best deals in holistic health so you can find them here! We appreciate the value of surgery and pharmaceuticals but want to make more paths available for your HealthCare Too. See our model for Holistic Health for more information!