Hotels Offer Health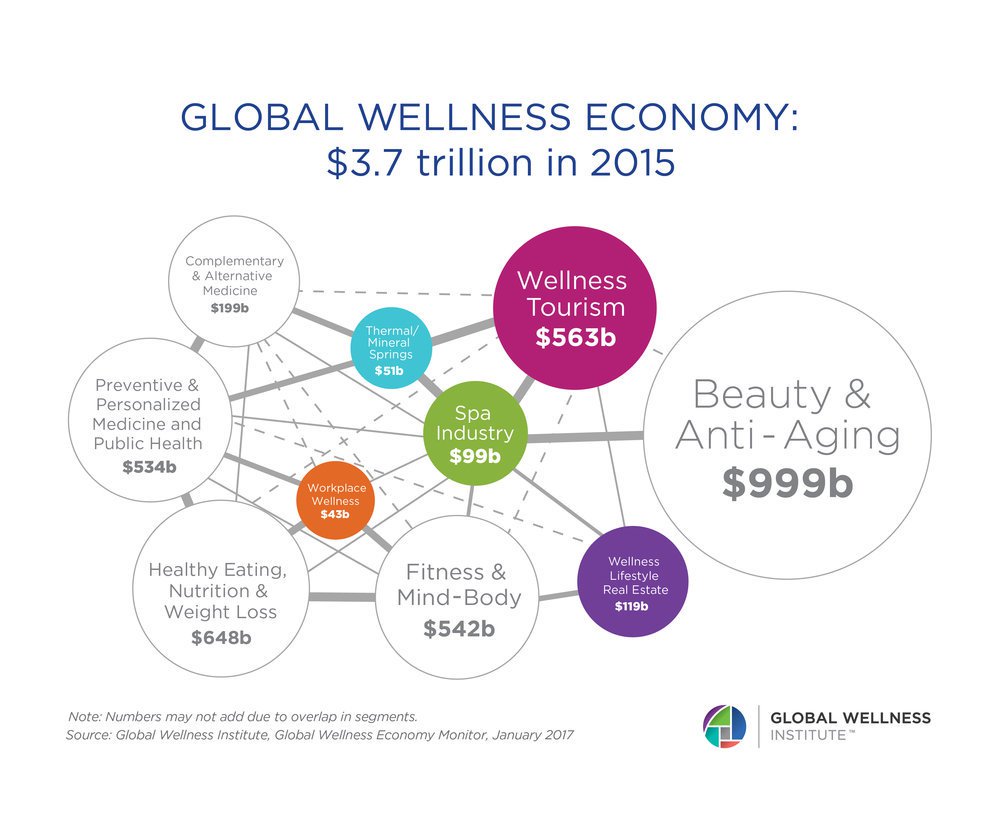 As consumers expand their understanding of health, wellness, and wellbeing so too will smart companies. A great example of this continues to develop in the hotel industry where more and more hotels offer health as part of the consumer experience. Many consumer increasingly think of their health health, not just the numbers for weight and blood pressure. Concerned with what they eat, where and how they sleep, opportunities for growth, etc. today's consumers want more than a TV, AC, and bed.
"Consumers, no matter what their income bracket is, are always willing to spend a bit more on their own health and wellness, no matter if that's a three-star experience or a five-star experience or even somewhere above and below that," said Mia Kyricos, president and CEO of Kyricos & Associates, an advisor to hospitality and wellness brands. When she helped Starwood Hotels & Resorts Worldwide turn Westin into a wellness-focused brand, the project team found that guests were willing to spend a premium of about $20 a night for guestrooms with exercise equipment available.

Those were the early days, Kyricos said, and the study of wellness has become much more in-depth since then. "People are willing to pay a premium because they know that it's not just about the healthy food or gym anymore," she said. "It's about air quality. It's about lighting. It's about hypoallergenic sheets. It's about the fact that there's a reusable water bottle in the room. Those are things that increasingly are more meaningful."

Hyatt picked up the wellness torch last year when it spent $215 million to acquire the Miraval wellness resort brand in January, and then purchased the Exhale spa and fitness company the following August. Through the new deal, Hyatt will offer Exhale locations and programming at its hotels, and will help the spa brand itself grow with more freestanding locations apart from the hotels. "According to a study commissioned by Hyatt, 72 percent of our target travelers see 'being mindful' as important to overall wellness," said Marc Ellin, Miraval's global head. The acquisitions, he added, reflect Hyatt's growth strategy with a "unique focus on super-serving the high-end traveler."
Source: Hotels see value in wellness investment | Hotel Management
Our Model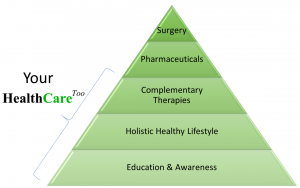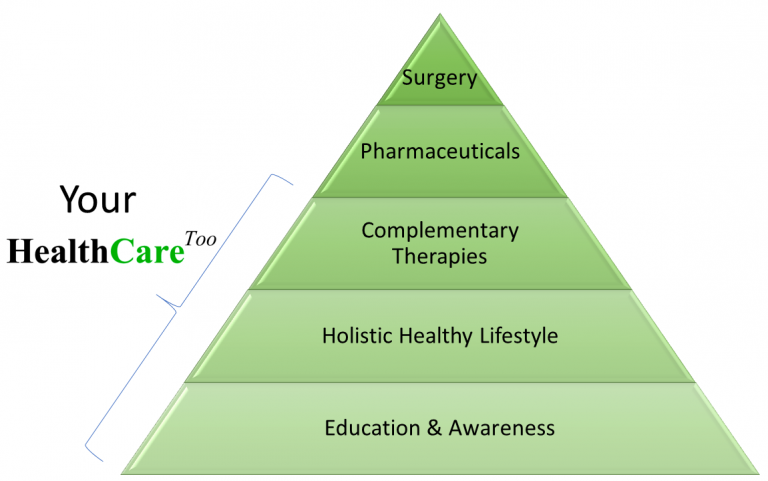 The HealthCare Too model provides for a collaborative holistic care approach to health. We look for articles and knowledge to help consumers and their care teams make holistic health decisions and also shop for the best deals in holistic health so you can find them here! We appreciate the value of surgery and pharmaceuticals but want to make more paths available for your HealthCare Too. See our model for Holistic Health for more information!