Complementary Pet Care
Like many allopathic physicians, conventional veterinarians are also integrating complementary pet care approaches into their practices.
Dr. Cheryl Cross Holistic Veterinary Care offers laser therapy, acupuncture, rehabilitation, herbal medicine and more in an extremely welcoming practice. Her positivity toward both the pet and the owner bring hope to those who often have very little.

Since beginning her private practice in 2009, she has seen pets with a variety of maladies. Cross has treated everything from cats who have lost the ability to walk to canine companions with digestive upset.

Despite seeing pets with debilitating issues, Cross has found that there are always options and is able to provide her clients (including this writer) with the peace of mind that there is always something left to try for their beloved pet.

"What I love about the practice that I have is that there is an option for every illness," says Cross. "It doesn't mean that it will be a miraculous healing, but you will never be out of options."In a traditional practice, options are limited to specific drug therapies that may not be the right fit for your animal.

"In traditional medicine they may say 'here is what you do' and if that thing is too expensive or your dog can't tolerate it, then you are out of options. That never has to be the case with herbal medicine.".
Source: South Knoxville vet uses Chinese herbal remedies, acupuncture to treat pets
Our Model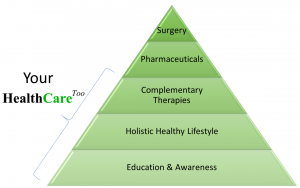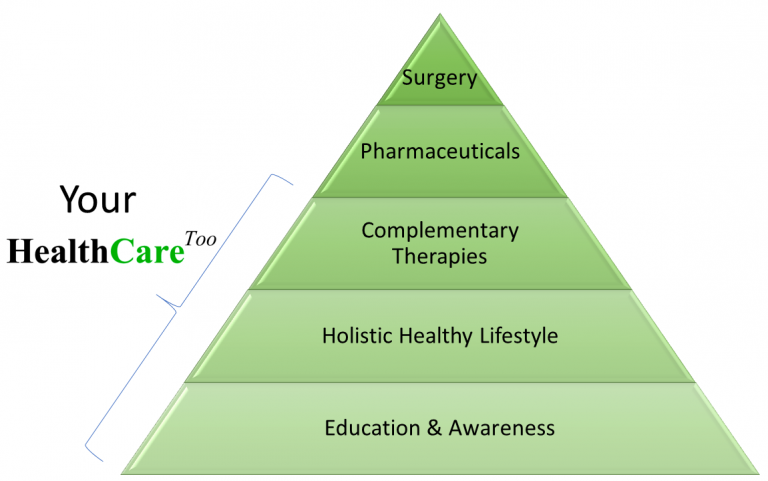 The HealthCare Too model provides for a collaborative holistic care approach to health. We look for articles and knowledge to help consumers and their care teams make holistic health decisions and also shop for the best deals in holistic health so you can find them here! We appreciate the value of surgery and pharmaceuticals but want to make more paths available for your HealthCare Too. See our model for Holistic Health for more information!