Health Is More Than Age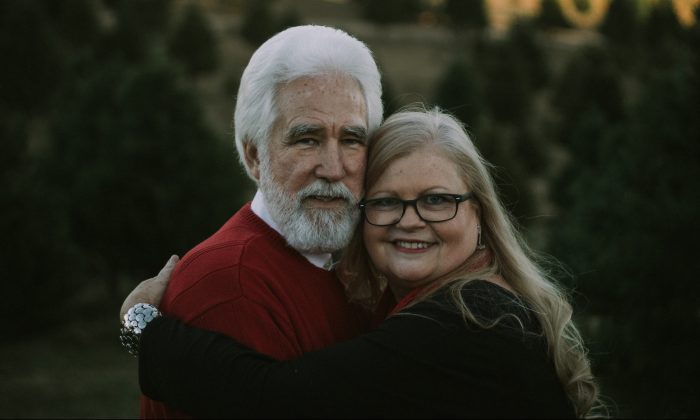 There may be more truth in the adage "you're as old as you feel". Many have argued for years that health is more than age and more than the sum of various "vital signs" that measure only physical health. One quote from the article hit the nail on the head "From a health system perspective, a shift of attention is needed from disease-focused management, such as medications for hypertension or high cholesterol, to overall well-being across many areas".
A new study has yielded a radically different picture of aging in America, finding that how old you are plays little or no role in determining differences in health and well-being.

The researchers say the results suggest the medical community is focusing on the wrong set of factors to determine risk of dying. Rather than rely on a checklist of infirmities—heart disease, cancer, diabetes, high blood pressure, and cholesterol levels—perhaps it's time to consider a new "comprehensive model" that looks at factors such as psychological well-being, sensory function, and mobility.

"The new comprehensive model of health identifies constellations of health completely hidden by the medical model and reclassifies about half of the people seen as healthy as having significant vulnerabilities that affect the chances that they may die or become incapacitated within five years," says Professor Martha McClintock, a biopsychologist and lead author of the study in the Proceedings of the National Academy of Sciences."

At the same time, some people with chronic disease are revealed as having many strengths that lead to their reclassification as quite healthy, with low risks of death and incapacity," adds Professor Linda Waite, a demographer and study coauthor.
For more information please see the original article: Your Risk of Dying Hinges on Well-Being, Not Disease | The Epoch Times
Our Model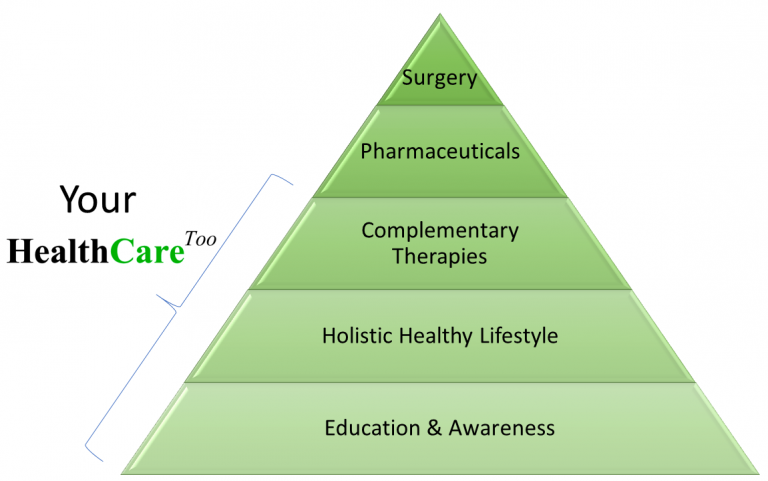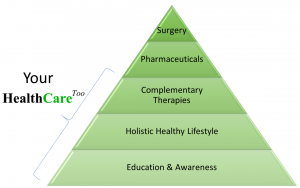 The HealthCare Too model provides for a collaborative holistic care approach to health. We look for articles and knowledge to help consumers and their care teams make holistic health decisions and also shop for the best deals in holistic health so you can find them here! We appreciate the value of surgery and pharmaceuticals but want to make more paths available for your HealthCare Too. See our model for Holistic Health for more information!