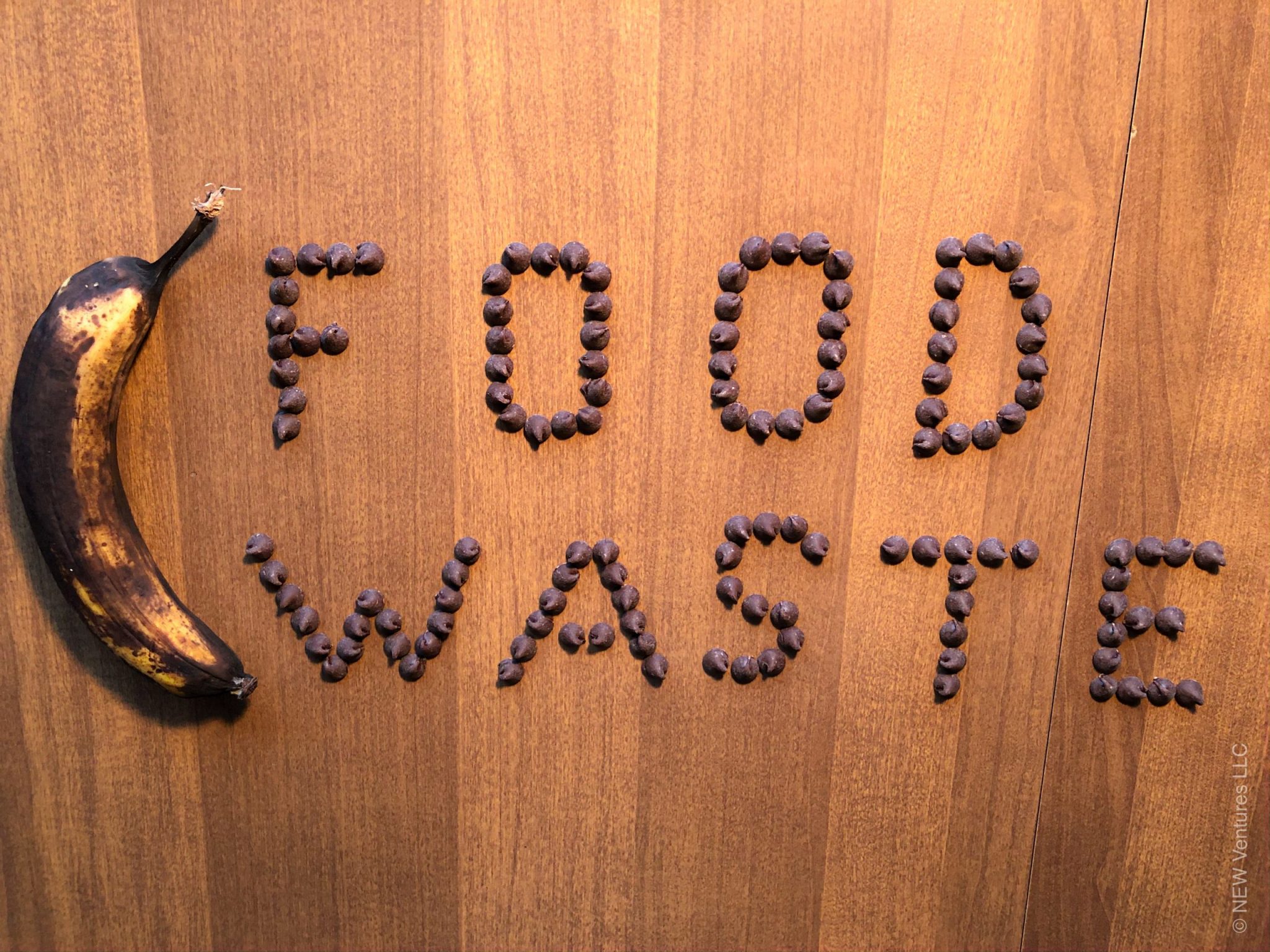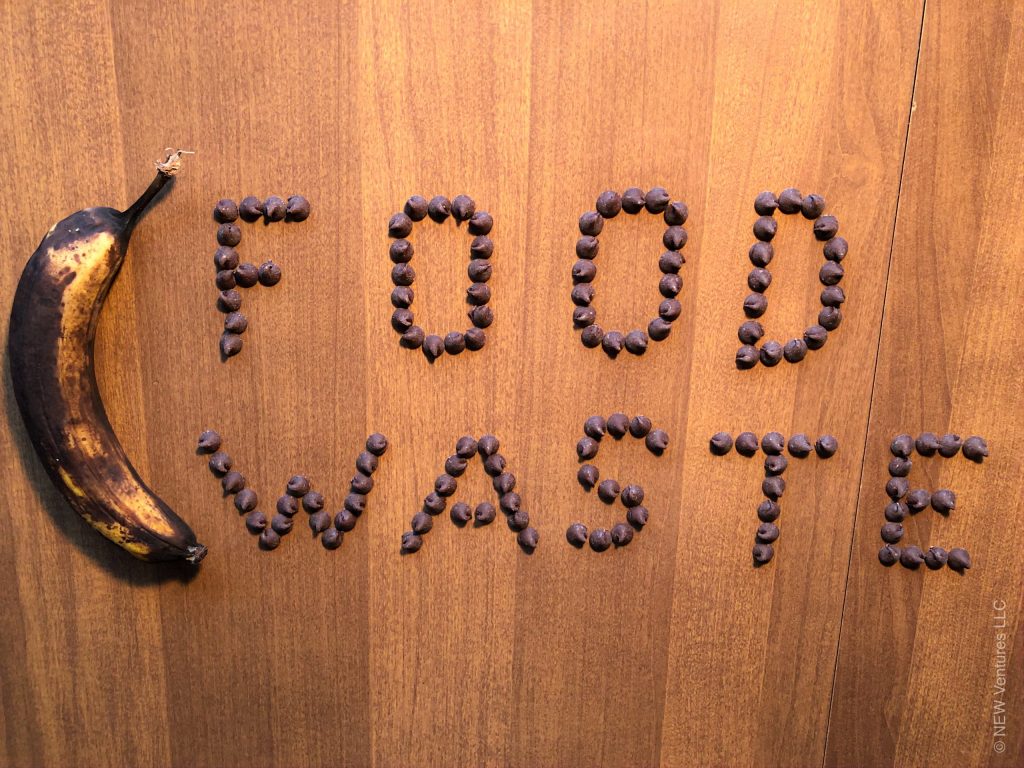 Food Waste – A Modern Problem
Throughout most of Human history and still in many areas (including in the US) there was never enough food to waste. Every morsel was necessary to sustain life. People have found a use for every possible part of a plant or animal. Many of those uses modern Western Society would find offensive. We need to rethink this. We need a food waste recipe!
For many in our modern culture, if food is not at its most vibrant we toss it in the trash. Food waste. For example, a banana gets overripe and starts to turn mushy and black. Just toss it in the trash. Or make that banana part of a tasty snack!
For centuries households have taken fruits and vegetables that are no longer tasty by themselves and used them as ingredients. If you have an overripe banana or two, let's upcycle them into banana bread!
Ingredients for Banana Walnut Bread – A Recipe For Food Waste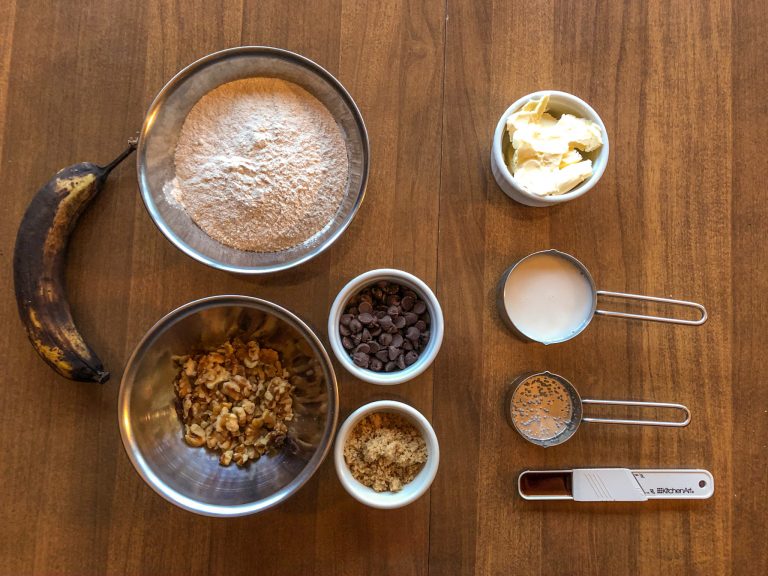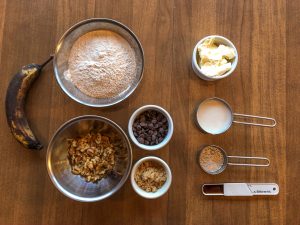 Use this simple ingredients and enjoy a pleasant vegetarian banana walnut bread instead of tossing those overripe bananas! Use this recipe for food waste. Save yourself money while treating yourself to a healthy snack.
Dry Ingredients
204g Whole Wheat flour
60g chopped walnuts
100g chocolate chips (about enough to spell Food Waste incidentally)
34g coconut or brown sugar
Wet Ingredients
76g vegan buttery spread
85 ml soy or almond milk
pinch of salt (or just leave it out like we usually do)
1/3 cup non-flavored soda
1 teaspoon vanilla extract
1 or 2 mashed bananas
Instructions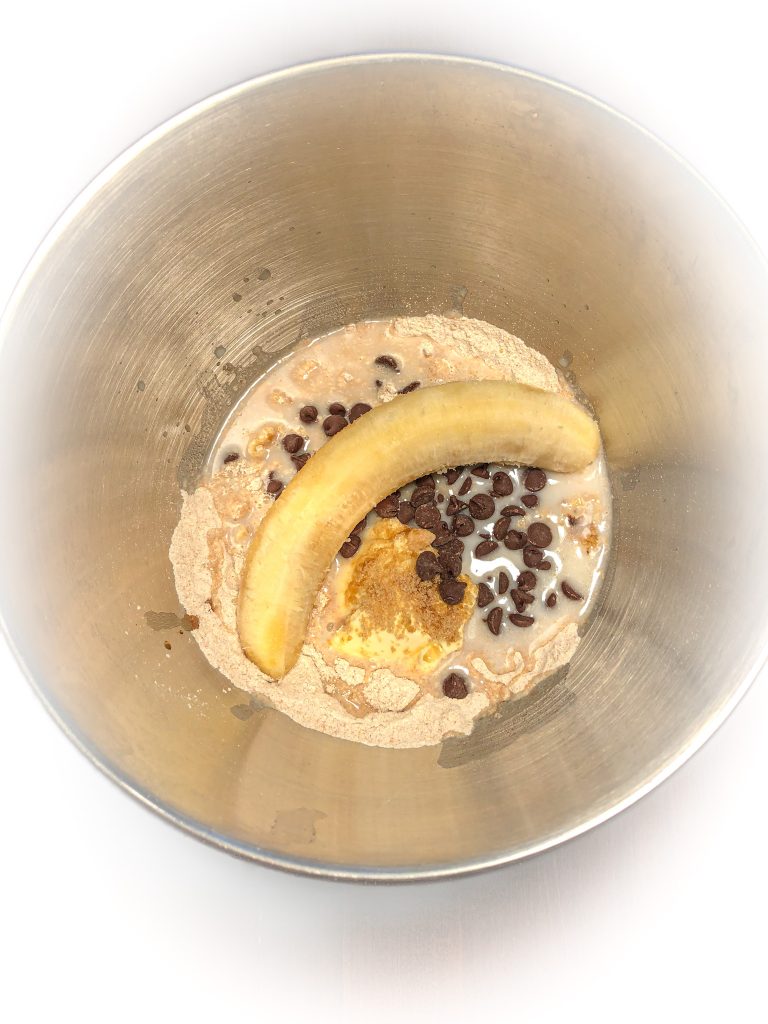 Preheat oven to 350 Degrees Fahrenheit
Combine dry ingredients (flour, walnuts, chocolate chips, brown sugar) into a mixing bowl. Stir them together with a fork or whisk until they are blended.
Combine wet ingredients (buttery spread, almond milk, optional salt, soda water, vanilla extract). Stir wet ingredients with fork or whisk until they are blended.
Put both dry and wet mixtures together and combine with electric mixer. Peel banana(s) and add.
Blend all ingredients until smooth.
Transfer mixture to greased 9″ x 5″ x 2 1/2″ bread pan.
Place bread pan into pre-heated oven.
Bake for 35 minutes. Test that middle is fully baked by placing toothpick (or fork) into several spots and removing. Toothpick (or fork) should be clean.
Let cool for about an hour.
Enjoy (and don't waste it!)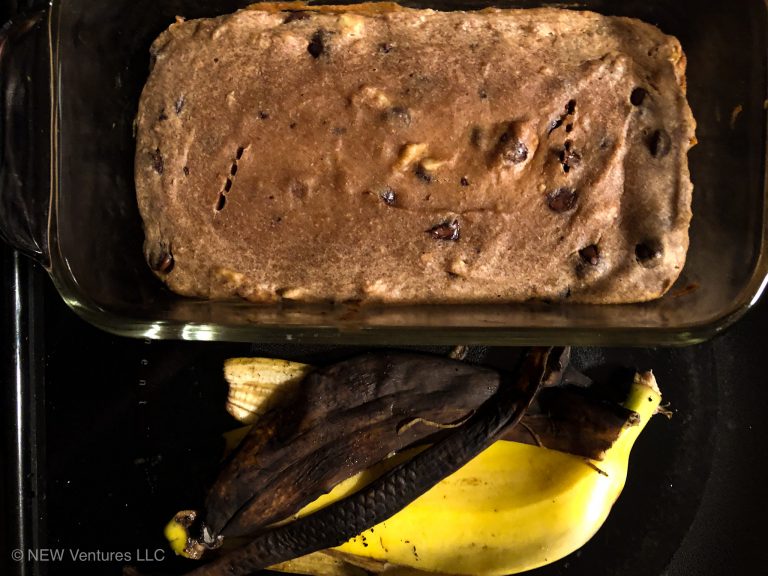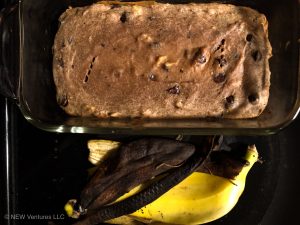 Additional Health & Wellbeing Articles
Search or Browse HealthCare Too's articles!
All
Acupuncture
Aging
Animal Health
Aromatherapy
Ayurveda
Cancer
Chronic Disease
Diabetes
Environment
Essential Oils
Financial Health
Fitness
Gut Health
Health Consumer
Heart Health
Herbalism
Holistic Programs
Homeopathy
Lifestyle
Light Therapy
Loneliness
Massage
Mental Health
Mindfulness
Music Therapy
Nutrition
Obesity
Pain Management
Pets
Skincare
Sleep
Spirituality
Stress
Tai Chi
Technology
Telehealth
Traditional Chinese Medicine
Wellness and Wellbeing
Women's Health
Yoga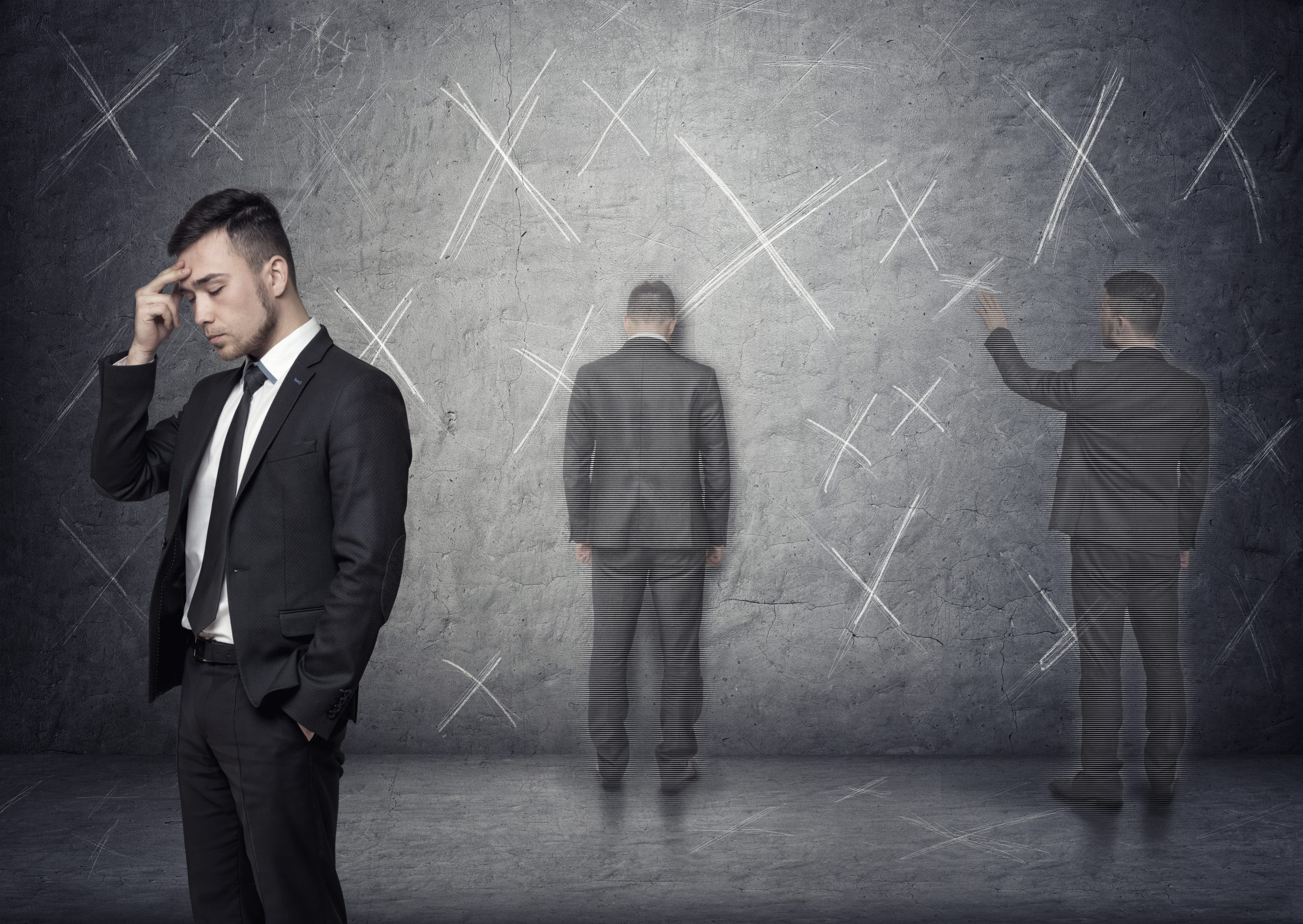 What Is Your X For Wellbeing? Are We Solving For X? There are problems. Hundreds of thousands of people around the world have died from …